Mission: Jam and Jelly (Book 1)
Regular price
Sale price
$9.99 USD
Unit price
per
Sale
Sold out
In the first story EVER from Cartoon Junkyard, discover the origins of Jam and Jelly. Enjoy the laughs, thrills, and showdowns as they embark on adventures to save the town of Lugwitsville!
Share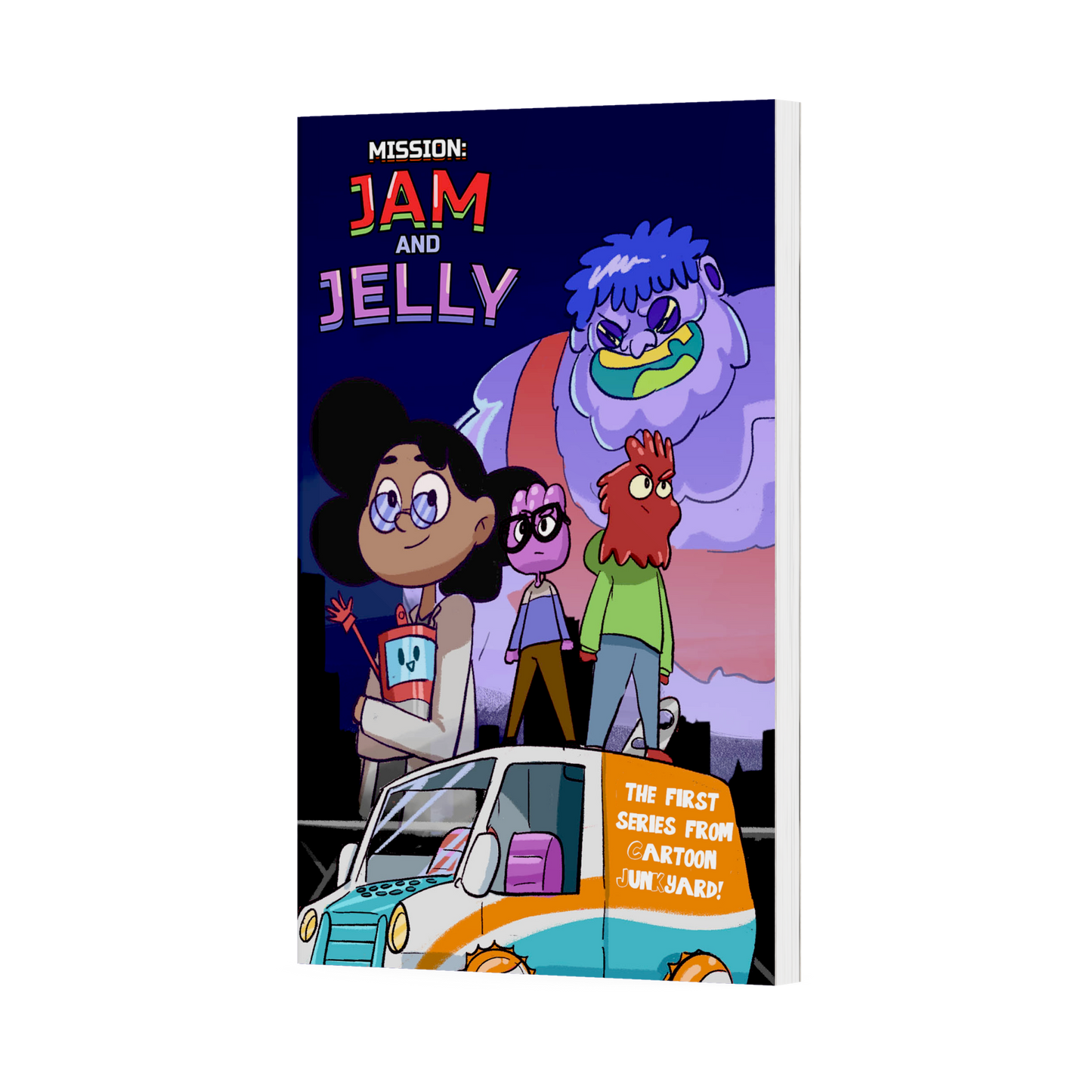 Kid devoured it.
I picked the first book up for my daughter after coming across them at a convention and my 7 year old read the entire thing in one sitting because she enjoyed it so much! I told her there were more and she begged me to get them for her so we have the others on the way and she's super excited!
My 5 year old loves the book! He's a pretty advanced reader so he read it mostly to me (with a little help). We were both thoroughly entertained. Will be ordering the other 2!
Kids love them
Brought all 3 books at soda city and my kids love them. My kids are 2 and 3 years old, these books really grab their attention
Great for any ages
Such a great book for all ages, my son is 4 so I had to read it to him and he was able to enjoy and follow the plot. My nephews who are 7 and 11 also enjoy the adventures of Jelly and Jam, great book!
So Fun!
My boys absolutely love reading about the adventures of JAM and JELLY. It has quickly become their favorite bedtime story. Looking forward to their next Adventure in volume 3!